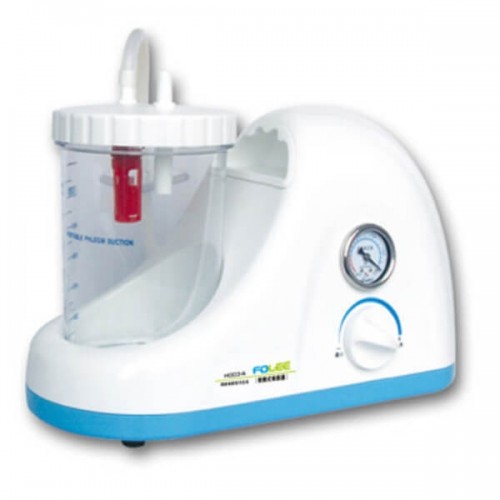 H003 Suction Machine is a newly designed oil-free lubrication pump based on extensive design experience and development of domestic and overseas …
Description
H003 Suction Machine is a newly designed oil-free lubrication pump based on extensive design experience and development of domestic and overseas products. It is specially designed for absorbing thick liquid such as blood, phlegm etc. it is not only used as aspirator in operation room, emergency room, but also at home as health care product.
Phlegm Suction Machine Features:
1.High negative pressure, large flux, low noise. It is a brand new mechanism design with suction bottle hidden inside completely made of plastic. This design not only reduces the working noise but also makes it more fashionable and precise.
2.It adopts advanced overflow-protection design, which can prevent pus and mucus from leaking into the machine