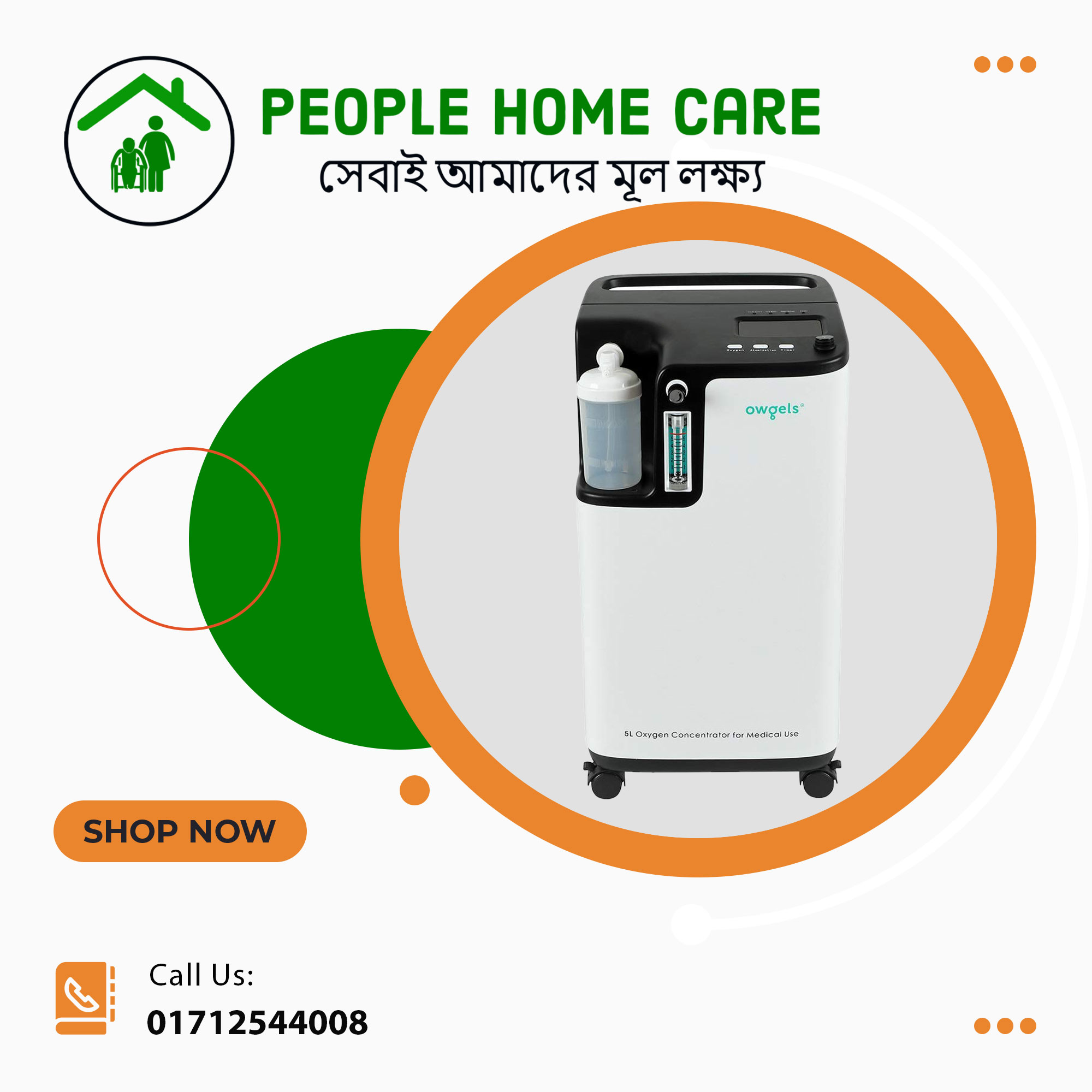 Owgels Oxygen Concentrator BD 5 LPM oxygen concentrator, with nebulizer function. It has a nebulizer function. Provides a high …
Description
Owgels Oxygen Concentrator BD
5 LPM oxygen concentrator, with nebulizer function.
It has a nebulizer function.
Provides a high concentration of oxygen.
User-friendly design with an easy-to-understand control panel.
Easy access to the humidifier bottle.
This oxygen concentrator does not generate much noise when working.
The filters are located outside the housing which facilitates maintenance.
Wheels and handles make it easy to move.
Ideal to use while you sleep.
BRAND: OWGELS
MODEL:
WARRANTY: 01 YEAR
An oxygen concentrator is a device that concentrates the oxygen from a gas supply by selectively removing nitrogen to supply an oxygen-enriched product gas stream. Two methods in common use are pressure swing adsorption and membrane gas separation.
Efficient oxygen production: flow rate of 5L/min and high concentration of 93%±3% to really meet medical demand.
Stable oxygen supply: continue to produce oxygen for 24 hours and operate for 365 days without stopping to guard healthy at all times.
Intelligent alarm: AB-level intelligent alarm system to let it safer.
Atomization function: fine atomization and effective treatment.
Patent protection: 8 EU-certified patented technologies, authoritative and reliable.
Medical product
Imported originals: German oil-free compressor, French CECA molecular sieve to ensure high quality.
Efficient oxygen production: flow rate of 5L/min and high concentration of 93%±3% to really meet medical demand.
Stable oxygen supply: continue to produce oxygen for 24 hours and operate for 365 days without stopping to guard healthy at all times.
Intelligent alarm: AB-level intelligent alarm system to let it safer.
Atomization function: fine atomization and effective treatment.
Patent protection: 8 EU-certified patented technologies, authoritative and reliable.
Low battery indicator
Automatic switch-off
Incl. retaining strap and belt pouch
2x AAA batteries included