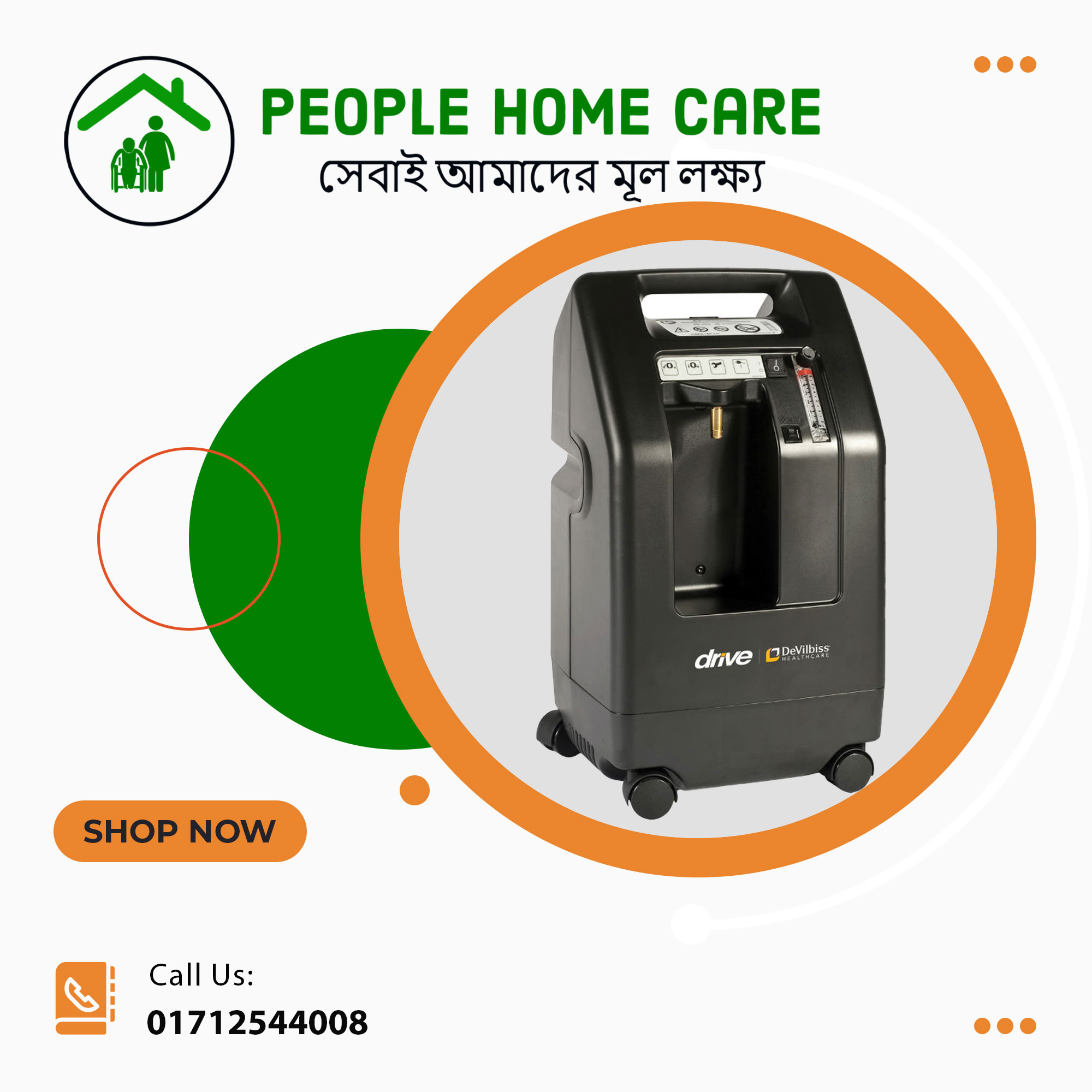 Devilbiss NSL 525K 5 Liter Oxygen Concentrator
Brand
Devilbiss
Model Number
5 liter High Flow Concentrator
…
Description
DeVilbiss 5 Litre Oxygen Concentrator
Looking for a portable oxygen concentrator 5L at a budget price in Dhaka Bangladesh. Oxygen BD offers a portable oxygen concentrator…

Concentrator delivers low-flow oxygen therapy
Ideal for managing COPD and other respiratory conditions
Delivers up to 5 liters of oxygen per minute
Noticeably quiet operation for minimal intrusion
Stationary Oxygen Concentrators are commonly us by patients on long-term oxygen therapy, as they are cost-effective, and are safer than using pressurized cylinders. Stationary concentrators generate oxygen with higher purity levels than ambient air. New miniature concentrators have recently hit the market, making stationary concentrators more mobile than ever.
Oxygen Concentrator & Therapy Equipment
All of our concentrators are Medical-approved, of the highest quality, and meet all international manufacturing standards including.
Medical approval is need to purchase these products privately. NHS orders should be faxed to. For more information, please call our 24-hour advisor helpline.
DeVilbiss 5 Litre Oxygen Concentrator
The DeVilbiss 5 Litre Oxygen Concentrator delivers low-flow oxygen therapy with a rate of up to 5lpm (liters per minute). Ideal for use by those with conditions such as COPD (Chronic Obstructive Pulmonary Disease), cardiovascular disease, or lung disorders, the concentrator supplies a continuous stream of oxygen to the user. It is quieter in operation than other models, so you can minimize the amount of distraction caused by the use of an oxygen concentrator.
What's Includ In My Purchase?
1 x Oxygen Concentrator
1 x Instruction Manual
Accessories for the DeVilbiss 5 Litre Oxygen Concentrator such as cannula tubes must be purchas separately (more information below).
Who Can Benefit From the DeVilbiss 5 Litre O2 Concentrator?
This oxygen concentrator may be prescrib for use by a healthcare provider if you suffer from a condition that can benefit from supplemented, low flow oxygen therapy. This includes conditions like COPD, cardiovascular disease, and lung disorders.
Where Can the DeVilbiss 5 Litre  Concentrator?
Featuring a sleek design and reduced weight compared to other models, the DeVilbiss 5 Litre Oxygen Concentrator is perfect for use in nursing homes, care facilities, or even in your own house. Being black in color, it should meld seamlessly with the rest of your decor, regardless of your home's style.
User Instructions
The DeVilbiss 5 Litre Oxygen Concentrator should only be used as prescrib by your healthcare provider. Make sure you read the instruction manual for the DeVilbiss 5 Litre Oxygen Concentrator carefully before setting up and operating the device. Looking for a portable oxygen concentrator 5L at a budget price in Dhaka Bangladesh. Oxygen BD offers a portable oxygen concentrator…