Oxygen Cylinder Price in Dhaka
Oxygen Cylinder Price in Dhaka BD, We provide high-quality Oxygen cylinders and Medical equipment. Contact us if you need any oxygen cylinders. Oxygen is a non-metal element that is a gas at room temperature. Its molecules contain two oxygen atoms. Oxygen is vital for respiration, which is the process that transfers energy from glucose to cells. In addition, oxygen is necessary for burning to occur. However, burning will only happen when the mixture of fuel and oxygen is hot enough.
One cylinder can be used for 10-11 hours continuously at 2 liters/minute.
*Linde oxygen cylinder price: 22,500/- Taka.
*China oxygen cylinder price: 12,500/- Taka.
*Islam oxygen cylinder price: 11,500/- Taka.
Stay here
1. Oxygen flow meter.
2. Oxygen trolley.
3. Oxygen cylinder.
4. Nozzle canola/mask.
5. Capacity: 1.38 cubic meters
6. 2000 liters of pressure oxygen.
7. Usage time: 1500 minutes at minimum speed.
After buying an Oxygen Cylinder Price in Dhaka BD, many people have to input gas into the oxygen cylinder again. There is a refill facility for this. If you want to take an oxygen refill, you have to pay 800 Taka for each refill. And service charge for the post-installation period is 500 Taka. Again many want to rent oxygen cylinders. We have an important package for those who want to
Oxygen Cylinder Services: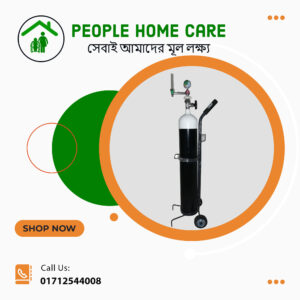 We provide medical oxygen cylinders to sell & rent at your home in Dhaka, Bangladesh. Our Service is 24 hours and seven days anywhere, just call us and confirm, within 1 hour we send oxygen cylinder to your home by our active team, anywhere in Dhaka.
Qualified Linde Medical Oxygen

Original LINDE Oxygen at Home

24×7 Emergency Services

Save your Money and Time with us

Easy and Affordable Billing

How is oxygen useful?
Each molecule is made up of two oxygen atoms that are strongly joined together. Oxygen has low melting and boiling points, Oxygen Cylinder Services Dhaka.
Lende medical oxygen cylinders are ideal for home oxygen therapy, emergency medical services, and pre-hospital care. We provide Oxygen Cylinder Service in an emergency medical oxygen cylinder rent and Free Home Delivery Dhaka BD.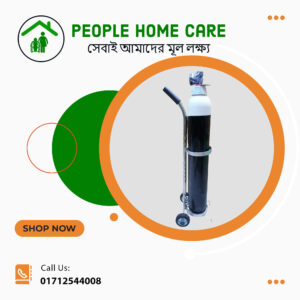 Cylinder Capacity: 1.4 Cubic Meter
One cylinder can be used for 10-11 hours continuously at 2 liter/minute.