If you contact us to rent a medical oxygen cylinder supplier BD in Dhaka, it will reach your home within 1 hour. Our Oxygen tube Delivery Man will come from your home to better understand how you can feel after breathing oxy-rich air and others. The things that will be with the rented cylinder are:
Medical Oxygen Cylinder Rent & Sell – Home Supplier in Dhaka BD,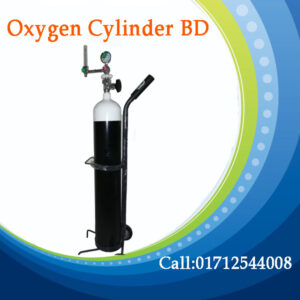 Linde Medical oxygen gas are offer in a wide variety of cylinder sizes to meet your volume requirements or particular working environment.
The cylinder offers 15 liters of oxygen in a compact,
portable package and other options where a significant volume is requir include the J cylinder with a 2,000-litre capacity.
Linde Health care can also furnish clients with a wide range of cylinder trolley and depot answers.
Oxygen is perhaps the most widely use medical gas supporting resuscitation, inhalation therapy,
life support for artificially ventilated patients, overcoming shock, and reducing incidences of surgical wound infection.
Oxygen 
also
 provides a 
bedrock
 for 
nearly
 all 
current
 anesthetic 
fashions
.
Provides a basis for virtually all modern anesthetic techniques
Restores 

handkerchief

 oxygen 

strain

 by 

meliorating

 oxygen 

vacantness

 in a 

wide

 

range

 of 

conditions

 

matching

 as COPD, 

shock

, 

severe

 hemorrhage, cardiac/ respiratory 

arrest

, etc.
Aids resuscitation
Reduces incidence of surgical wound infection
Cylinder options to support all usage levels, working environments
Oxygen Cylinder Rent BD
Emergency Oxygen Cylinder Rent Service in Dhaka and Take Free Home Delivery in City within 60 Min – +88 01712544008.
Free Home Delivery available only for MONTHLY Packages.
Oxygen Cylinder Rent – Daily – 300 Taka. (15 days)
Oxygen Cylinder Rent – Weekly – 4,000 Taka.
(500 Taka for Delivery & Setup Charge will be added on Daily & Weekly Packages)
Oxygen Cylinder Rent – Monthly – 6000 Taka (Free Home Delivery and Setup).
Medical Oxygen Cylinder Refill Near Me in Dhaka with Best Prices
o2 cylinder spring price in Dhaka is 500 to 700 taka (it depends on cylinder size and locality). if want to get a home delivery service either the delivery charge will add.
We furnish only a home delivery service because our service is hung on HOME. We understand your urgency, so that, we always try to deliver the stock within 60 to 90 jiffs in Dhaka cosmopolis.
All around, oxygen cylinder refill home delivery price 600 to 1000 taka in Dhaka city.
Details are describ below:
(haven't enough time to read? just call us: 01712544008
Notwithstanding, oxygen might be need for any genre of medical crisis, at any time, If you have cases at home. So, better be prepar with the guidelines to find oxygen cylinders as fast as possible to handle any nature of extremity and to provid first– aids.
Oxygen cylinder rent can be a great and viable option for you if you're not looking for buying any cylinder.
Here, we have compiled a list of where to buy/ rent/ refill oxygen cylinders in Bangladesh. Some of them offer free delivery within a short period as well. Presently you can find the businesses that also give home delivery for your convenience.
F&Q
What Capacity?
Q: What is the capacity of the gas cylinder you can provide?
A: 15L cylinder is the bestseller, we can offer 1L- 15L cylinders as your required.
Delivery Time?
Q: What is the delivery time of the gas cylinders?
A:40-60 min once deposit is taken and specifications confirm about the cylinder.
Certification?
Q: What certificates do you provide for gas cylinders?
A: We are authoriz by Linde/China/Islameya standards.
Packing?
Q: Can you detail the gas cylinders, packing, and shipping?
A:  2000 PSI  cylinders could be load in one 20ft container.
What we can promise for you:
1. High quality and security gas cylinders
2. Best price in the market
3. Fast delivery
4. Free Home Delivery in Dhak
5. Oxygen Cylinder Supplier
Near O2 Cylinder Shop Dhaka
Linde does not approve the use of industrial or special gases grade oxygen for medical use. These products fall to different standards and should not be inhaled or used for medical purposes.
 oxygen is a licens medical gas and as such can only be supplied to approved care Professionals for clinical use.
Should you require medical oxygen for personal use,
this needs to be via a prescription from your GP, which will be fulfill via your regional supplier.